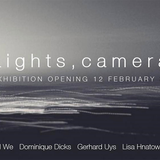 9 February 2016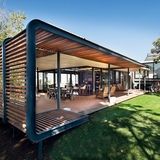 15 December 2015
As our year draws to an end we thought we'd share some of our favourite projects we've recently completed or are currently undertaking. We'll see you all again on the 11th of January, Happy Christmas & New Year! Lets Celebrate! .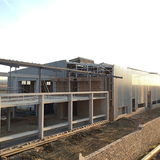 19 June 2015
The super structure has just been completed at the new I-CAT offices and warehouse in the N4 Industrial Park.The windows are also currently being installed and this allows interior space to form for the first time in the history of the site.We are excited about the courtyard pergola which will follow shortly.Read more on this exciting project under the projects link.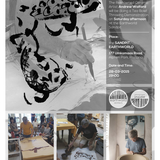 28 March 2015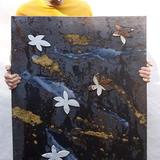 27 March 2015
Andrew Walford is staging a weekend exhibition at Sand-Pit @ Earthworld Architects.Superb tiles, hand basins as well as a new range of tea bowls influenced by his latest trip to Korea are being exhibited.Also many sushi platters, porcelain bowls & ikebana shapes are on display.Friday 27 March - Sunday 29 March9am-6pm or by appointment177 Umkomaas RoadAshlea GardensPretoria076 500 3610.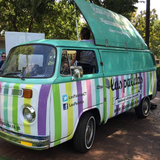 24 March 2015
The whole Earthworld team were spoiled with delicious Las Paletas Artisan Ice-Cream Lollies and goodie bags with compliments from Floors + Walls & Roofs on their Architectural Roadshow! Always the best idea to have ice-cream before lunch… boooooyaaaa! .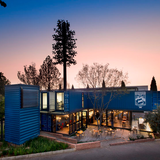 21 January 2015
A great article on Foghound Studios, Coffee Shop and Showroom in the latest Dwell Magazine or online at:http://www.dwell.com/shops/article/coffee-shop-made-shipping-containers-south-africa?utm_campaign=articles_feed_secondary#1.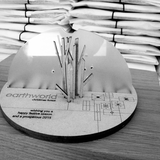 12 December 2014
Wishing you a happy Festive Season and a Prosperous 2015!!.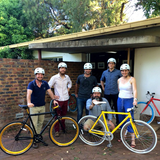 1 December 2014
Earthworld went green with their new SIMPLE SAM bicycles… cycling to and from the office… reducing the Carbon Footprint and getting some exercise… this is how we roll!!!.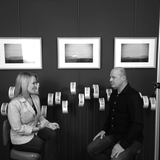 26 November 2014
Here are some behind the scenes action of the KykNet 'Waardevol' TV-show that was broadcasted earlier this year on the 9th of October..