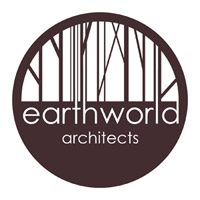 Earthworld Architects
In the making of meaningful things…
With our world becoming more and more global - virtual and less defined, the need for defining the "Heimat" has become greater than ever. Meaning has become more important than ever. Falling Waters by Frank Lloyd Wright, transcends the physical to become an an icon; to become a "Meaningful Things". It epitomized progress without being Industrial... A symbol of innovation whilst acknowledging the context without trying to imitate or assimilate.
The wordplay is important as the "Industrial" refers to the systemization of technology. Falling Waters defined (at that stage) the difference between Building and Architecture. Today, however, Architecture is moving more and more towards the system; or architecture's critical relationship to the system within which it functions. The complex contextual matrix of fitting into the global as well as the neighbourhood has brought architecture to a cross road. With cities and communities becoming virtual the role of the architect as "Place Maker" is changing. Identifying with certain culture, without actually or physically being at a certain location has become the norm. Gathering meaning is becoming increasingly arbitrary.
Context, particularly in a country with "Real Problems" this is more evident than anywhere else in the world. Buildings can have a much greater role than merely fulfilling a critical function. Every intervention must have maximum benefit on an industrial, social, economic and most importantly, phenomenological level. Every opportunity to build must be used as catalyst for change and up-liftment.
The question however, remains. Has the role of the Architect changed? Are we becoming designers of systems, applying "technology"… or do we create modern cathedrals, structures that transcend reality. Buildings that become Icons, gathering meaning rather than being machines. Buildings that becomes central figures in the drama of everyday life.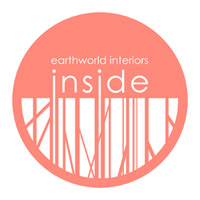 Earthworld Interiors
Inside Earthworld Interiors is an Interior Architecture and Design practice. Inside creates bespoke and uniquely designed spaces for our varied client base.

Our approach is a non-specific style, which does not dictate a repetitive aesthetic to our work, but rather formulate an aesthetic value that responds to project specifics and clients needs.
We strive to create interiors, which add functional, aesthetic and emotional value. The originality of each project is achieved by a careful consideration for the project's end users as well as sensitivity to its context, both physical and cultural.
Our practice is renowned for delivering aesthetically refined spaces, which demonstrates technical expertise, within the constraints of time and budget. Our designs display a thorough understanding of materials, textures, scale, volume and detailing to deliver high-end hand crafted spaces.
We pride ourselves in what we do and the quality of our product. We are not a formula driven company with one solution for all our clients. We aim to deliver beyond the expected.
We believe that the success of every project lies in the synergy between the client, the architect (as his/hers agent) and the contractor and finally the specific approach to the making of site and place.