House Mouton Design Development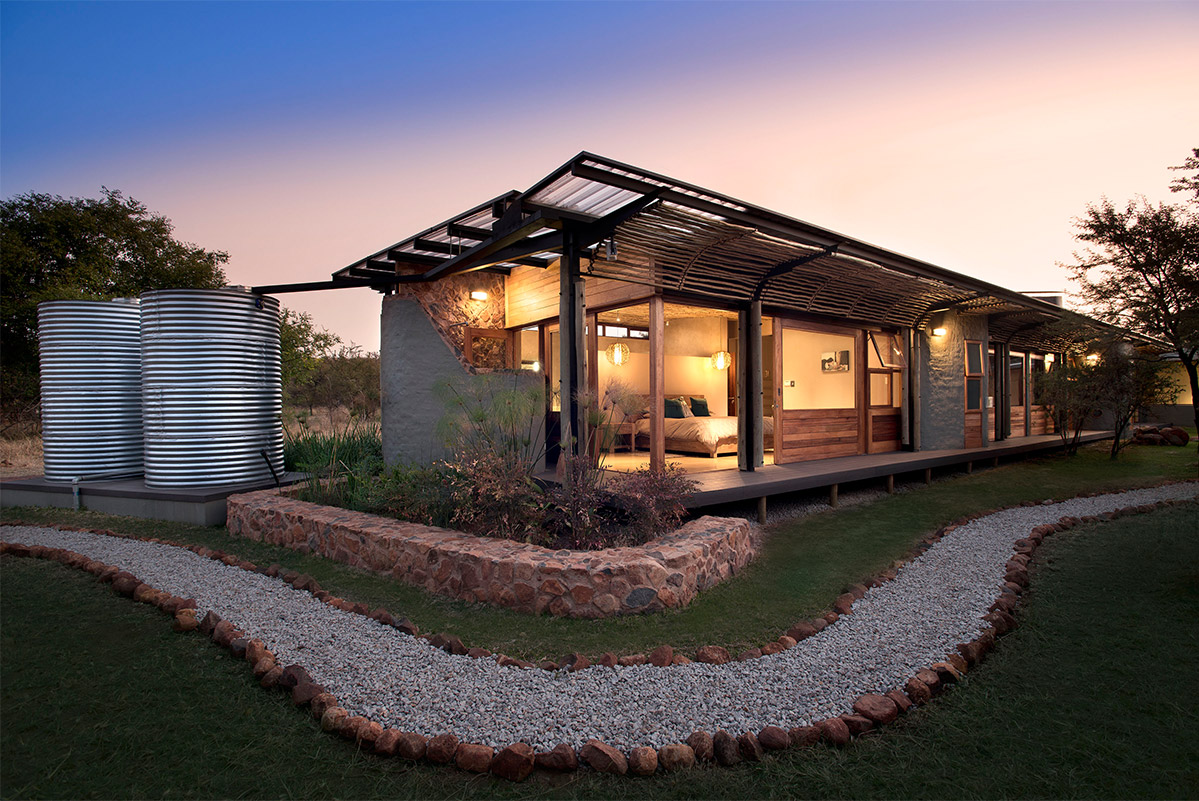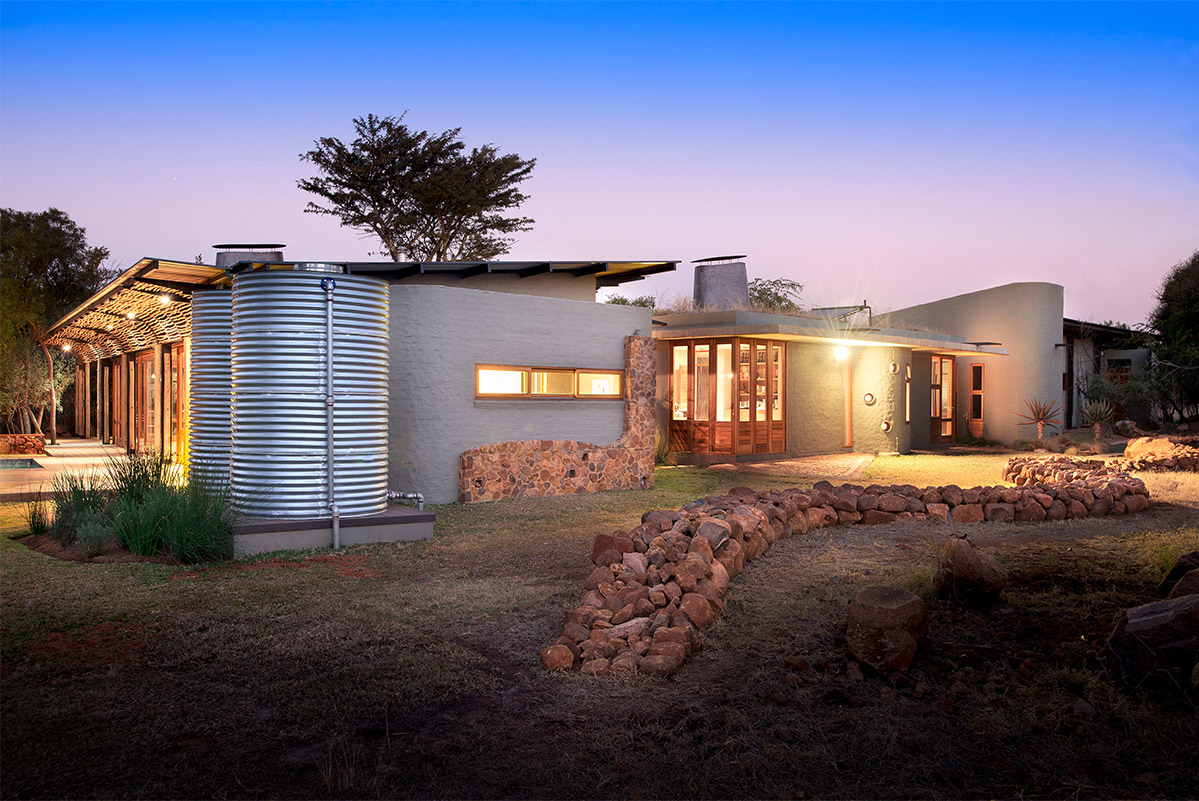 PIA Award of Excellence 2015
The brief from the client required the design of a home for a family of four in a bushveld estate. The site is a bushveld plot of 1 hectare, and is situated in the Roodeplaat Dam catchment area and required a sensitive approach to the siting of the building.
The building is carefully placed as pavilions between the existing thorn trees. The four pavilions for living, sleeping, services and guests are linked to form a combined living unit. Pavilions form courtyards for living in the bush between them.
The house consists of three conceptual elements: The roof and ceiling emulates the horizontal plane of the acacia thorn trees providing shade for its inhabitants. Secondly The 2 "anthill like" fireplaces are beacons in the landscape, and thirdly the jagged edge stonewall elements emulates the klip kopje of the landscapes.
The roof height is kept to the minimum to create homely spaces as well as to ensure a low visual impact on the natural environment. The basic structure is of the building is a steel shed with infill timber windows and masonry walls under the shed. A timber lathe ceiling is suspended from the steel structure to form a highly insulated roof cavity to avoid summer over heating and winter heat loss.
The masonry walls were placed under the roof structure surface after it was erected and are free form shapes. In between these wall elements the spaces are filled in with timber and glass, which frame views into the landscape.
The interior finishes of the building are kept to the minimum with lathes ceilings, timber doors and windows and concrete floors.
A number of sustainable strategies were employed in the design and include the following:
Effective shading of glass surfaces
Highly insulated roof above the legal requirements
Solar Hot Water heating systems.
Planted roofs
Water harvesting systems integrated into the landscape irrigation system and emerging water supply system.
Energy efficient glazing.
Finally, the building design in essence attempts to be sensitive to the pristine bushveld landscape, and at the same to create a warm home for it its dwellers without opulence.